SUNDAY, DECEMBER 16TH
WITH COLLEGE COACHES
1:00 TO 5:30 P.M.
FOR 7TH- 12TH GRADERS
Start Date:
Sunday, December 16, 2018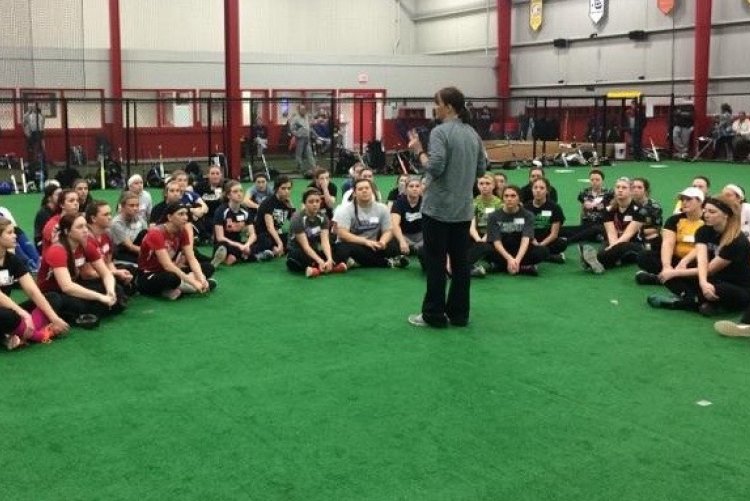 NC EXPRESS SHOWCASE CLINIC
SUNDAY, DECEMBER 16th
at OSBORNE SCHOOL IN WILLOUGHBY
1:00 TO 5:30 P.M.
FOR 7TH- 12TH Graders
INSTRUCTION BY COLLEGE COACHES
LEARN FROM THOSE WHO HAVE COACHED AND PLAYED AT THE HIGHEST LEVEL
CAMP STAFF
Camp Director: Karen Linder, retired KSU & Ashland University Head Coach, GS Instructor
Instructors: Current and former college coaches and players:
Josie Henry, Head Coach Case Western Reserve
Shannon Schaub, Head Coach Wittenberg University
Kelli Williams, Head Coach Heidelberg University
Brooke McCartney, Urbana University
Anna Ball, Head Coach Walsh University
Kathryn Bzdafka, Head Coach Malone University
Erin Pond, Assistant Coach Ashland University
Janel Hayes, Pitching Coach Bluffton University
Kelly Kirkpatrick Assistant Coach UNOH
Jillian Gigliotti, Assistant Coach Tri C
Others to be determined, staff subject to change
Instruction:
Defensive skill instruction – throwing, fielding techniques, specific position work fundamentals, team defensive strategy
Offensive skill instruction – hitting, bunting, baserunning
Live hitting vs pitcher
Recruiting education session – parents encouraged to attend to learn more about the process
Cost: $100 if register by December 5th. $125 if register after December 5th.
Bring: Softball equipment including helmet, mask, glove, batting gloves, catching equipment if you are a catcher, water, and a snack. You may wear rubber cleats, bring tennis shoes.
Pitchers must bring someone to catch for them other than a camp participant for their position work. A parent, friend, or teammate is permissible to catch with a liability waiver.
Location: Andrews Osborne Academy, 38588 Mentor Ave., Willoughby, OH44094
CAMP IS OPEN TO ANY & ALL ENTRANTS WHO MEET AGE AND POSITION REQUIREMENTS ACCORDING TO NCAA RECRUITING REGULATIONS.
Every participant must sign a liability waiver. Catchers for pitchers must also sign a waiver.
CLICK HERE TO REGISTER
To pay with a check or cash, email klinder@aspirehighersports.com
For more info email or call Karen Linder at 330-221-5197
Brought to you by North Coast Express Fastpitch and Mannino's Grand Slam