AHS Hope's Turn at Bat Expo Clinic
Prior to Tournament sponsored by SEYBSA
July 19th for girls in grades 6th - 12th
With college coaches giving instruction and feedback
Sign up for instructional sessions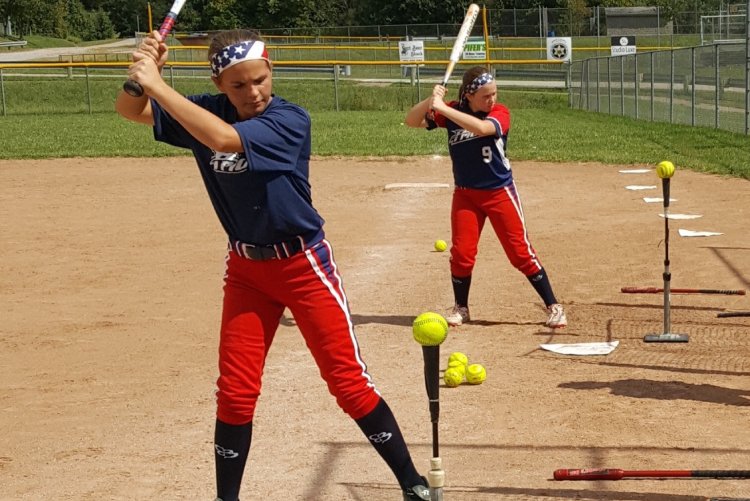 ASPIRE HIGHER'S GRAND SLAM EXPO CLINIC
WITH COLLEGE COACHES
FRIDAY, JULY 19TH
Prior to Hope's Turn at Bat Tournament
FOR ALL SOFTBALL ATHLETES ENTERING 6TH THROUGH 12TH GRADES
LEARN FROM THE BEST COLLEGE COACHES IN THE REGION!
INSTRUCTORS: Current & former college coaches and athletes from NCAA Division II, III, NAIA.
TIME: 9:30 – 11:00 a.m. Pitchers and Catchers
11:15 a.m. – 12:45 p.m. Offense – hitting, bunting, baserunning
1:00 – 2:30 p.m. Infield and outfield
2:30 – 3:00 p.m. Recruiting information for athletes and parents - free
COST: $40 per session for registration prior to July 12th, $55 after July 12th.
If you are a pitcher and catcher who signs up for all 3 sessions it is $95 prior to July 12th, $105 after.
Number of participants is limited by position and age, register early to secure your spot.
CAMP INCLUDES:
Position instruction and offensive skill instruction
*Pitchers must bring a non-participating catcher for pitching instruction
College recruiting information session for parents and athletes
Athletes who sign up for 2 or more sessions will get a t-shirt
NUMBER OF CAMPERS IS LIMITED BY POSITION - SIGN UP EARLY
24 Pitchers (must bring a person to catch that is not in the camp)
24 Catchers; 18 Short Stops; 18 Second Base; 18 First Base; 18 Third Base; 32 Outfielders
LOCATION: Bexley Park, 1630 Wrenford Rd., South Euclid, Ohio 44120
CLICK HERE TO REGISTER
For more information contact Karen Linder at klinder@aspirehighersports.com or 330-221-5197.
*To meet NCAA regulations camp is open to any and all entrants.
WHY ATTEND THE ASPIRE HIGHER COLLEGE EXPO EVENT PRIOR TO HOPE'S TURN AT BAT?
* Instruction and feedback by college coaches who love to teach the game. They want to help you get better. Aspire Higher only invites coaches to work that actively interact with the athletes.
* The staff includes college coaches from all levels who are looking for talented HS athletes to recruit into their programs.
* Ratio of coach to player is about 6/7 to 1
* Learn from our coaches what it takes to play in college. Find answers to the questions "What is the college coach looking for and what do you need to do to become that person?"
* Position skill instruction, learn the finer points of playing your position.
* Information on "Understanding the Recruiting Process" and what you should be doing to find a good fit
* Hundreds of athletes have attended Aspire Higher Softball events. Get great instruction and exposure for a great price. It is a win win experience for coaches, parents, and athletes.
ASPIRE HIGHER SOFTBALL, WINNING THE MIND GAME! Belief + Trust = CONFIDENCE & SUCCESS!