For 14U to 18U, and elite 12U athletes
4 DATES TO CHOOSE FROM
Thurs June 13 Akron
Wed June 19 Pittsburgh
Tue June 25 Toledo
Tue July 9 Columbus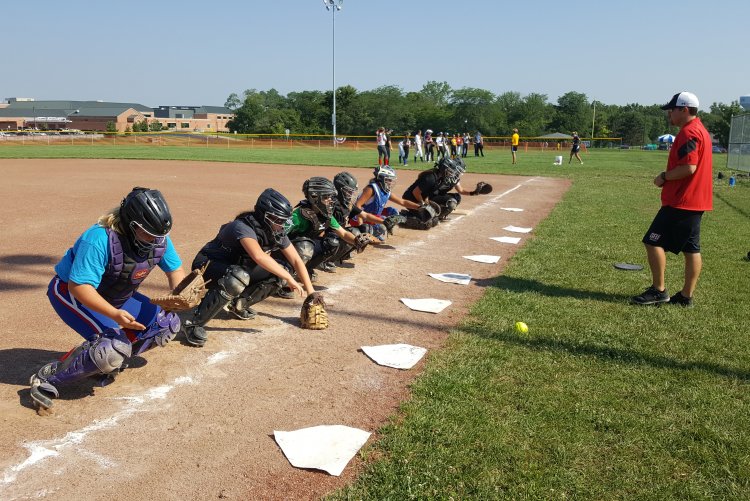 QUEEN OF DIAMONDS SUMMER SOFTBALL CLINICS
For 14U through 18U athletes and elite 12U
*Instruction from college coaches, former college athletes, professional instructors, and elite travel ball coaches.
*Learn the finer points of the game that will help take you to the next level.
*Mental strategies to help develop more confidence and consistency.
* The clinic is designed to give you strategies and techniques that will help you improve performance in your defensive position and in offensive execution.
Athletes that get noticed by college coaches are the ones who know the game, are athletic, react quickly, and can execute in key situations when the game is on the line. This clinic will focus on the little things that can make a big difference in your ability to execute. We will give you techniques that will help you become more efficient and confident in your play.
4 DATES TO CHOOSE FROM:
THURSDAY, JUNE 13 AKRON QD 12:30 – 3:30
Coaches from KSU, Akron, Leffew Fastpitch, retired coaches Sheilah Gulas and Karen Linder
WEDNESDAY, JUNE 19 PITT QD 9:30 – 12:30
Head coach from Pitt, YSU assistant, Rich Leviere, Karen Linder, and others TBA
TUESDAY, JUNE 25 TOLEDO QD 12:30 – 3:30
Head coach from Toledo and Ashland, assistant coach from Bluffton, Karen Linder and others TBA
TUESDAY, JULY 9 12:30 – 3:30
COLUMBUS QD- Head coaches from Toledo, Urbana, and Wittenberg, OSU Volunteer Assistant Anna Kirk, Katie Chain Miller and Melissa Rennie Basil OSU Alums, Karen Linder and others TBA
COST: $30
For more information or to register go to: www.theqsport.com/queen-of-diamonds/qsport-roadshow
Email: Kirt@theqsport.com or klinder@aspirehighersports.com
*To meet NCAA regulations the clinic is open to any and all entrants that meet age requirements.