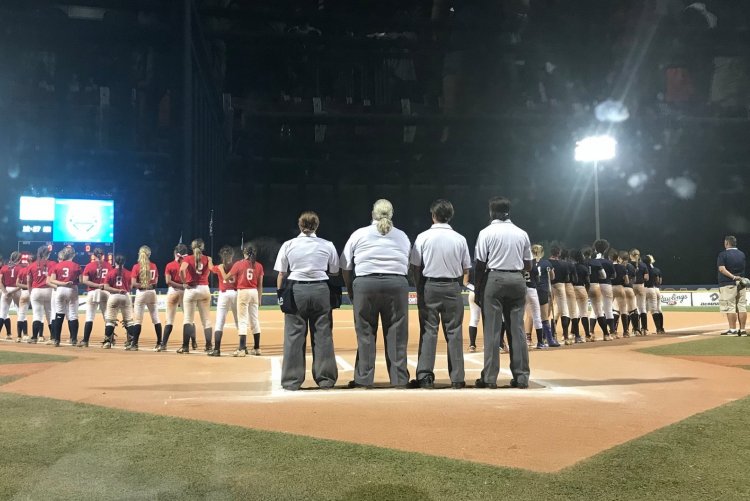 So you think you want to play softball in college and you want to go to Oklahoma, Alabama, Florida State, UCLA, or Michigan.
Do you have any idea what it takes to play in college, let alone at the highest level of Division I?
Parents, players, and travel coaches lets get real. To play at that level you have to be one of the most talented and confident athletes in the country at your age level and position, be a great student, show promise that you can get better, have a great work ethic and attitude, be COACHABLE, disciplined, resilient, unselfish, and a great teammate.
As a pitcher you have to throw mid to upper 60's with movement and command of at least 3 great pitches as well as be mentally strong to handle adversity. As a hitter you have to be able to hit that kind of pitching consistently with power. As a slapper you have to hit that pitching, be a triple threat, while running to first in about 2.7 seconds. As a defensive player you have to have great mobility to cover ground, quick hands, a strong and accurate arm, and be fearless on the field. If you want to catch you need to have a 1.8 pop time and be able to handle top level pitchers.
YOU HAVE TO BE A GREAT ATHLETE WHO IS STRONG, QUICK, FAST, AND POWERFUL.
You also have to have passion, purpose, and be resilient like no other. Coaches want to see your commitment and LOVE of the game. Are you willing to sacrifice your personal goals for the good of the team while taking criticism with grit and a fighting spirit? Are you mentally strong enough to handle a coach in your face demanding excellence every single day? Will you make adjustments in your game when the coach asks you to change something? Will you keep working and fighting when you're tired and overwhelmed with the demands of college?
Coaches recruit leaders. Are you a leader who will be respected by her teammates? Are you able to lift your teammates up and keep them together when adversity hits? Will you be a voice of reason within the team while holding teammates accountable for their actions? To be a leader you have to be one of the most confident hardworking athletes on the team while upholding the standards, setting the example, and being vocal and encouraging in a positive way.
In addition to all the on the field demands, you have to maintain your priorities of academics and softball while putting your social life on hold. You have to commit 90% of your time to class, studying, meetings, training, softball practice, travel, and games. if you want to excel both academically and athletically you have to be disciplined in how you spend your time and the choices that you make putting your team first.
It takes hours and hours of mental and physical practice pushing yourself to go beyond your limits. Are you willing to pay the price, to do the work, to be the best in the country? Actions speak louder than words. If you want to play at a top 20 school, then you must be the best of the best in the nation. Are you doing what you need to do to get there?
Reach for the stars but know that if you end up at a D2, D3, NAIA, or Juco your journey will be worth it as you will become a more confident and stronger version of you.