Catching Clinics with Erika Warren
Assistant Walsh University Coach and KSU Alum
Wednesday Clinics at 6:00 p.m.
Thursday Clinics at 7:00 and 8:00 p.m.
Start Date:
Thursday, October 10, 2019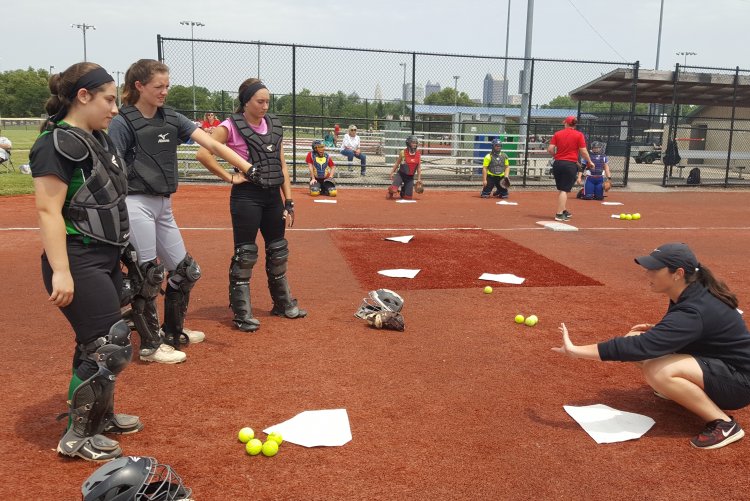 CATCHING CLINICS
WEDNESDAY DATES IN OCTOBER AND NOVEMBER STARTING OCT 30TH
EVERY OTHER THRUSDAY IN OCTOBER AND NOVEMBER STARTING OCT 10TH
AT AB PITCHING, HITTING & FITNESS IN AKRON
WITH ERIKA WARREN, ASSISTANT SOFTBALL COACH AT WALSH UNIVERSITY AND KSU ALUM
Focus will be on catching fundamentals including footwork, quickness, receiving, blocking, plate coverage, throwing, fielding bunts, being a field leader.
WEDNESDAYS
Dates: Wednesdays October 30th, November 13th, 20th, December 4th
Time: 6:00 to 7:00 p.m. for 12U and up
THURSDAYS
Dates: Thursdays October 10th, 24th, November 7th, and 21st
Times: 7:00 to 8:00 p.m. for 12U and 14U
8:00 to 9:00 p.m. for 16U and 18U
Cost: $140 for all 4 classes or $45 per individual session
Location: 2420 Wedgewood Dr, Akron, OH 44312
TO REGISTER EMAIL klinder@aspirehighersports.com
Payment can be made by cash, check, or credit card. Checks should be made out to Erika Warren. To register for all 4 dates with a credit card go to www.aspirehighersports.com.
CLICK HERE TO REGISTER WITH A CREDIT CARD
FOR MORE INFO CONTACT
Karen Linder, klinder@aspirehighersports.com 330-221-5197
Per NCAA rules, the clinics are open to any and all athletes who meet age and position requirements.