AHS 12U Invitational for A/B Travel Teams
May 30th for 12U 08 Teams
May 31st for 12U 07 Teams
One day, 8 teams, 3 games
USA sanctioned, co-sponsored by Racers Foundation, Mannino's Grand Slam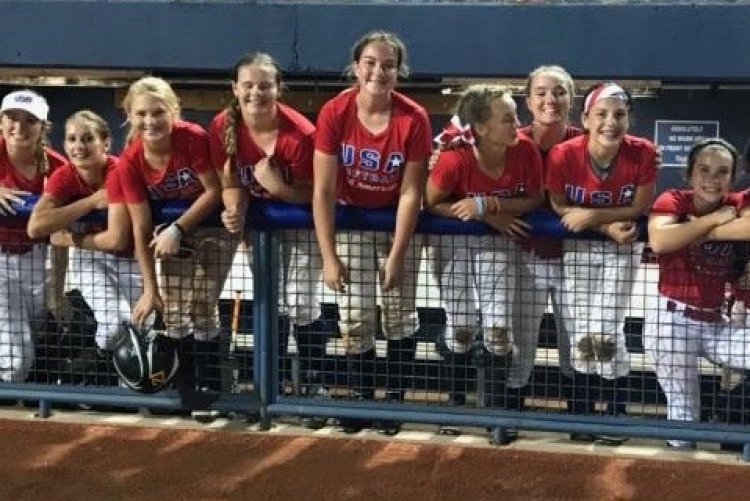 NEW ONE DAY TOURNAMENT FORMAT
MAY 30TH FOR FIRST YEAR 12U TEAMS 08
MAY 31ST FOR SECOND YEAR 12U TEAMS 07
TEAMS: Limited to 8 teams per day
GAMES: 3 games 10:00 a.m., 1:00 p.m., 3:00 p.m.
90 minute time limit (no new inning after 90 minutes)
WARM UP: Each team gets a 20 minute warm-up period where they can take full infield/outfield on the field prior to first game
FORMAT: Winning team plays next game vs winning team, losing team plays next game vs losing team; format allows for only one team to be 3-0.
LUNCH BREAK: includes 30 minute talk about mental approach with Karen Linder, retired college coach and 12U Coach for USA All-American Games
USA softball sanctioned and co-sponsored by Grand Slam & Racers Foundation
LOCATION: Logan 4 field complex in Akron 2701 N Turkeyfoot Rd, Akron, OH
COST: $250, reserve your spot with a $100 deposit, $150 balance due prior to
tournament. Checks payable to Karen Linder Softball. PROCEEDS: Go toward helping pay for the region 2 USA All-American Games trip to OKC.
SEND APPLICATION/REGISTRATION INFORMATION TO KAREN LINDER, klinder@aspirehighersports.com. 330-221-5197
Once accepted deposit will be due.
Team name _____________________________________________ Class A or B? __________ Record ______ Tournament finishes ________________________________________________ ________________________________________________________________________________ Check one: _____ First year team Saturday, May 30th _____ Second year Sunday, May 31st Coach ________________________________________
Email _________________________________________ Phone _____________________________