Aspire Higher and Mannino's Grand Slam College Showcase Camp
June 11th Prior to Lady Laser Invite
Is cancelled due to the Virus and NCAA restrictions for coaches
Aspire Higher will be hosting a College Recruiting Showcase in July
More information coming soon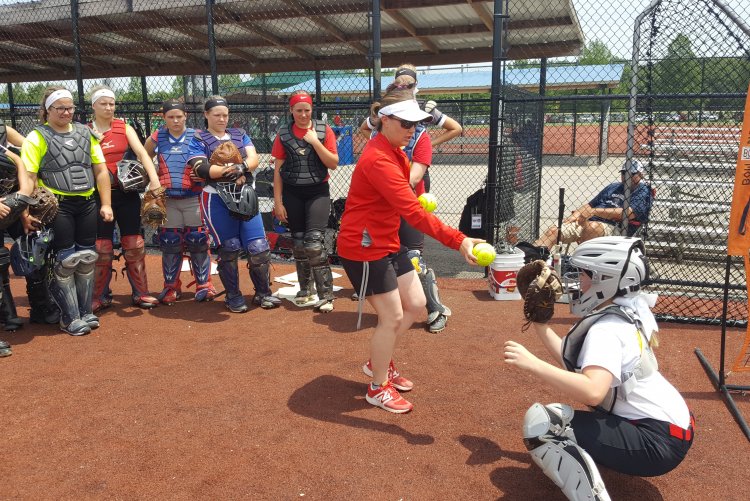 AHS COLLEGE SHOWCASE CAMP
PRIOR TO LASER NATION SOFTBALL TOURNAMENT
THURSDAY, JUNE 11TH
FOR ATHLETES ENTERING 7TH THROUGH 12TH GRADES
LOCATION: Berliner Park, 325 Greenlawn Ave, Columbus, OH 43223
INSTRUCTORS: Current & former college coaches and athletes from NCAA Division I, II, III, NAIA.
Coaches from the following college conferences will be giving instruction: MAC, Horizon League, GLIAC, GMAC, OAC, NCAC, and more.
Ratio of coach to player is about 1coach for 6 athletes. More college coaches than any other camp in Ohio.
We encourage you to invite coaches of colleges you are interested in to attend. They will be given roster and contact information for participants.
TIME: 10:00 a.m. to 3:00 p.m.
COST: $165 for registration prior to June 1st, $180 after June 1st
If you want to pay with a check email klinder@aspirehighersports.com to make arrangements.
Number of participants is limited by position, register early to secure your spot.
CAMP INCLUDES:
Position instruction and offensive skill instruction
*Pitchers must bring a non-participating catcher for pitching instruction
Live game coached by college coaches
Mental skills training to enhance performance
College recruiting information session – parents invited
T-shirt
CAMP IS LIMITED BY POSITIONS – SIGN UP EARLY
32 Pitchers (must bring a person to catch that is not in the camp)
24 Catchers; 24 Short Stops; 24 Second Base; 20 First Base; 20 Third Base
50 Outfielders
In order to meet NCAA recruiting regulations, camp is open to any and all entrants who meet grade level requirements.
Refund policy: If cancellation is done before June 1st all but a $25 registration fee will be refunded without question. After June 1st a medical excuse or family emergency will be considered for refund.
WHY THIS CAMP?
We have a great staff of coaches who have experienced success both as college coaches and college athletes from all levels. Our goal is to EDUCATE athletes and their parents about the commitment it takes to excel at the next level, to help give them the tools to prepare physically and mentally to reach their goals, and to help them make realistic decisions about their future based on knowledge of the recruiting process and the demands of college softball. Not every HS athlete will have the opportunity to play Division I. In fact less than 2% of HS softball players will have the chance to play at the division I level. Athletes who have attended our camps have had opportunities to play at every level from Division I to Junior College. There is a place for every athlete who wants to play at the next level. Finding the right fit that allows for a positive growing experience, should be the athlete's goal. Our goal is to help HS softball players Aspire Higher by giving them an opportunity to work with and learn from coaches and players who have had success at the highest levels.
FOR MORE INFORMATION: Contact Karen Linder by email klinder@aspirehighersports.com or 330-221-5197.
If you want to register with a check email Karen Linder.