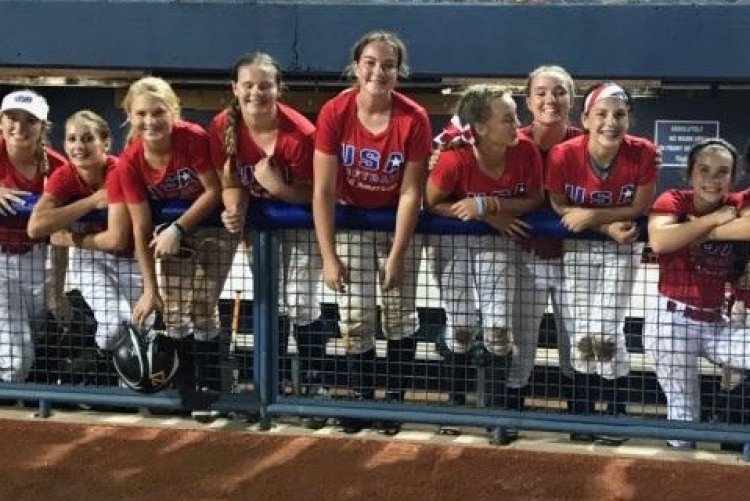 Host an Aspire Higher Win the Mind Game Team Building Session on line. Contact Karen Linder if interested.
klinder@aspirehighersports.com.
Top 10 things CHAMPIONSHIP teams do:
1. CREATE A VISION & CULTURE OF GREATNESS WITH TOTAL TEAM COMMITMENT
They create a positive vision of what they want, what they expect to accomplish, and why they want it.
Set high standards of excellence and commit to living them every day.
They create a culture where everyone buys into the standards and mission while holding each other accountable.
They put their team first. Sacrifice the me for the we. Value their teammates and their contribution.
"It is amazing what a team can do when nobody cares who gets the credit"
Have great team chemistry, believe, trust, and play for each other. Show love for their teammates.
2. SET HIGH STANDARDS OF EXCELLENCE FOR A SHARED VISION OF GREATNESS
Demonstrate daily discipline in thought and actions.
Their thoughts, actions, and words bring them closer to their goals, not further away.
Delete and ignore negative voices and replace them with positive, confident, and determined affirmations.
3. HAVE POSITIVE TEAM LEADERS THAT INSPIRE GREATNESS IN THEIR TEAMMATES
Leaders who serve and care about everyone on the team. How can we be better?
Leaders who inspire teamwork and help uphold standards through a positive influence.
Leaders who lead by example through work ethic and playing confidently while inspiring others to elevate their game.
Leaders who are vocal, communicate, encourage, motivate, and help maintain accountability.
4. PLAY WITH CONFIDENCE, TRUST, AND POSITIVE BELIEF
They play BIG. Their body language, facial expressions, and actions stay confident and focused no matter what the situation.
They control fear and doubt and replace it with belief and trust in themselves, the team, and coaches.
They have each other's back. "I got your back, you got mine."
5. COMMUNICATE, COMMUNICATE, COMMUNICATE ON AND OFF THE FIELD!
Communication takes place between coaches, leaders, players, upper and underclassmen, starters and back ups.
6. PLAYERS ACCEPT ROLES WHILE STRIVING TO IMPROVE, "Play for we instead of me."
Players do their assigned jobs while working to expand their abilities so they can make more of an impact.
Push and support their teammates while wanting to make more contributions to the team's success.
7. RESPECT THE INTEGRITY OF THE GAME
Play with respect for the game, umpires, opponents, coaches, teammates, and parents.
Demonstrate good sportsmanship.
8. MENTALLY & PHYSICALLY EXPAND WHAT THEY BELIEVE THEY CAN DO
Strong positive belief that they can become and do more. Have a "Together We Can" attitude!
They trust their preparation and abilities. Trust themselves, each other, and their coaches.
9. CONTROL THEIR FOCUS, STAY MENTALLY TOUGH, DEAL WITH CONFLICT
Take responsibility for their mental state. Stay mentally focused and confident.
Focus on playing 1 pitch at a time. Focus on execution over outcome. WIN what's important now.
Use routines to help them stay in the now and play in the green.
Battle on each pitch and put their focus on things they can control.
Use their delete and reset button. Delete or disregard unproductive thoughts, feelings, emotions + replace them with more productive thoughts, emotions, and energy.
Bounce back from minor set backs. Adversity makes them stronger.
10. THEY TAKE CONTROL OF GAMES, THEY RESPOND, FIGHT BACK, & THEY FINISH!
Always battling to win the next pitch. They ADJUST AND PLAY BIG when the game is on the line.
When they get the lead, they finish the job. Slam the door shut. Fight to win mentality vs refuse to lose.
LOVE, & ENJOY THE CHALLENGE!
Clear Vision + Belief + Trust + Discipline = Confidence & Success
Believe and trust in yourself, your teammates, and your coaches!