Win the Mind Game Mental Performance Training Sessions on Zoom
Become a Winning Warrior
June 23, 38, 30
9:30 to11:00 a.m.
For 14U - 18U athletes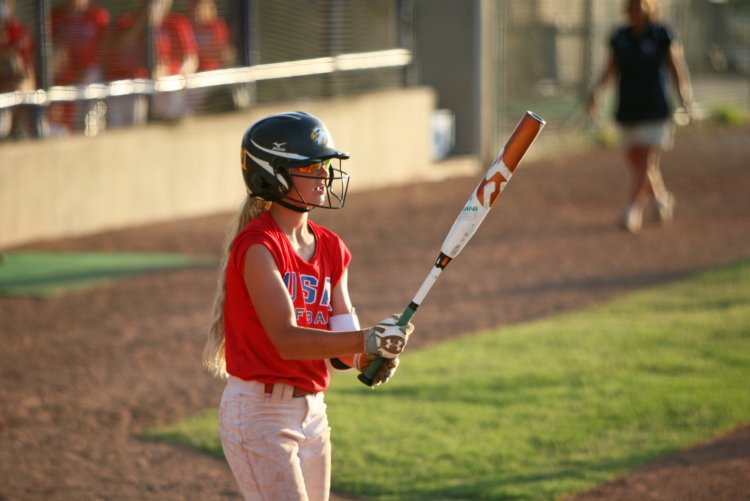 PLAY WITH THE CONFIDENCE, CONSISTENCY, AND FOCUS OF A CHAMPION!
Learn proven mental skills strategies that pro, Olympic, and college athletes use to win championships and PLAY BIG!
LEARN STRATEGIES TO IMPROVE YOUR MENTAL PERFORMANCE
Work with one of the most successful retired college coaches in Ohio history.
HOW DO CHAMPIONS BECOME CHAMPIONS? HOW DO TEAMS WIN CHAMPIONSHIPS?
• They perform with confidence, composure, and consistency in all situations
• They play with a relaxed intensity and trust their preparation
• They use sports psychology techniques that help them control their focus while staying calm and confident in challenging situations
• They have an "I've got this mentality."
• They have a strong trust in themselves, their teammates, and their coaches.
THIS IS A FUN INTERACTIVE SEMINAR THAT WILL TEACH THE ATHLETE HOW TO BECOME MORE RELAXED, CONFIDENT, AND FOCUSED ON THE FIELD AND IN EVERYDAY LIFE!
If you participated in a team session previously this seminar is designed to focus more on self-discovery through individual activities and use of mental training concepts.
MENTAL TRAINING TOPICS, TECHNIQUES, AND ACTIVITIES FOR THIS CLASS INCLUDE:
SELF- DISCOVERY AND EVALUATION
* Understanding why you play, who you are as an athlete, and what motivates you.
* Identify playing strengths, mental strengths, and areas can you improve.
* Keys to successful performance.
* Create a vision and action plan to become the player you want to be.
UNDERSTANDING AND CONTROLLING THOUGHTS, FOCUS, AND EMOTIONS
* Develop awareness of how thoughts and feelings impact confidence and performance.
* Create actions to become more confident and consistent.
* Learn to control doubt/fear and replace them with feelings of confidence, determination, and trust.
PROGRAMING YOUR PERSONAL GPS FOR SUCCESS
* Understanding the mind body connection.
* Understanding how your subconscious mind impacts performance.
* Using relaxation, focus, and visualization techniques to train the subconscious.
* Using affirmations, self-talk, and triggers to improve self-image.
WHY WORK WITH COACH KAREN LINDER?
* 4-time MAC Coach of the Year with over 800 college career victories, 12 championship titles
* Recruited and coached 11 Academic All-Americans, 7 All-Americans, 5 professional athletes,
82 All - Conference players, and over 200 NFCA scholar athletes.
* Now retired and works with athletes of all ages, loves teaching and growing the game.
* Coached the 2018 Region 2 Ohio/WV team in the 12U USA All American Games to a runner up finish
* Currently serves on the NFCA Board of Directors
* Coached and trained several HS All-State athletes in Ohio
"As a head college coach for 33 years, I used these techniques and strategies to win championships and produce All-Americans, All-Region, All-Conference and professional athletes. The secret ingredient for success was the mental training I did with my teams. I will use the same activities and education that allowed my college athletes to experience success. My goal is to help young athletes use their minds to expand and trust what they are able to do on the field and in life." -Karen Linder
COST: $50 payment can be made with a credit card on-line or with venmo.
Seminar will be conducted through Zoom. Athlete will receive handouts and worksheets (via email) with information that includes training activities and techniques.
Each session will include a visualization session designed to train the subconscious mind.
CLICK HERE TO REGISTER with a credit card.
CONTACT: Karen Linder at 330–221–5197 or email at klinder@aspirehighersports.com for questions or to register with venmo.
ORGANIZATIONS THAT HAVE HAD TEAMS PARTICIPATE IN ASPIRE HIGHER WINNING THE MIND GAME SEMINARS:
Stingrays, Wolfpack, Wizards, Lasers, Racers, Outlaws, Roadrunners, Finesse, SGS Magic, Cincy Slammers, Ohio Starz, Explosive Fastpitch, Willoughby Starz, Excaliber, Knockouts, Express, Tigerlillies, Classics, Central OH Ice, Ohio Thunder, Buckeye Charge, USSSA Pride, and more…
WHAT PARENTS AND ATHLETES ARE SAYING:
"I want to thank you for having the mental training hitting class. My daughter finished her summer season with numerous hits and 27 home runs. She really benefited from the time you spent with her. Again, I thank you very much for helping her improve." -From father of an 8th grader
"The mental training class has helped me achieve success of all aspects in the game. Everything in my game is much more positive and my confidence gets better every day. I look forward to continuing our training and can't wait to see how far it takes me. Thank you so much." -From HS Sophomore
"I took the mental training hitting class for HS athletes and I became more confident and consistent. My batting average went from a .250 as a sophomore to .481 as a junior. It really made a big difference in my overall play. I would recommend it to HS athletes that want to improve both their mental and physical game. It will help you get to another level." -From HS Junior
Vision + right mental approach + hard work + DISCIPLINE =
BELIEF & TRUST > CONFIDENCE & SUCCESS!
This seminar with help you:
Create a vision of the player you want to be
Become more confident in your game
Identify and learn to focus on your strengths
Become disciplined in your thought process
Learn to control emotions that impact performance
Improve mental focus through use of routines
Play 1 pitch at a time
Eliminate self-doubt and replace with more powerful confident action
Turn negative self-talk into positive direction
Turn your fear into motivation
Use visualization to program your subconscious mind