Programs to elevate individual and team performance!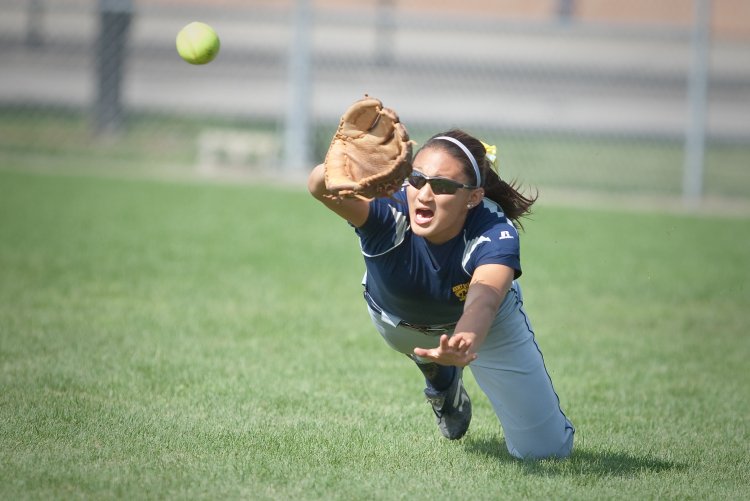 Educational programs designed to help athletes and teams elevate their level of play through mental skills training and physical skill development.
Softball Training – fundamental skills, techniques, and team strategies.
Mental Training – techniques that will enhance individual and team performance in developing a championship mindset.
Team Building – group activities designed to bring your team closer together in working toward your mission, gives your team direction while developing cohesion and trust.
Recruiting Education – information for the family to help understand and navigate the process, how to find the right fit, advice, and answers to your questions.
SOFTBALL TRAINING
• Fundamental skills – hitting, bunting, baserunning, throwing, fielding, position play
• Team strategies – Bunt/steal defense, run downs, relays and cut-offs, producing runs
MENTAL TRAINING TOPICS AND ACTIVITIES INCLUDE:
• Characteristics of championship teams and athletes
• Understanding the mind - body connection in performance
• Using relaxation, visualization and mental imagery to improve performance
• Understanding and controlling mental focus
• Utilizing performance routines to develop consistency
• Techniques to help build and maintain confidence
• Self-talk
• Emotional states and how they impact performance
• Overcoming doubt and fear with belief and trust
• Making adjustments during performance
TEAM BUILDING TOPICS AND ACTIVITIES INCLUDE:
• Evaluation of team's strengths and areas to improve
• Identifying team's core mission, what it takes to be a championship team
• Team's core foundation – identify your vision
• Goals – what do we want to accomplish?
• Building team chemistry – teamwork toward a common goal
• Leadership and group cohesiveness, trust
• Communication and dealing with conflict
TEAM PROGRAMS OFFERED
TEAM PRACTICES, CLINICS, MENTAL TRAINING SESSIONS, TEAM BUILDING
Price: Generally $125 for the first hour and $100 per hour after that for a practice session with a team of 10 to 15 players. More than one team can combine for a discounted rate on the same day. Longer or shorter sessions are available and programs can be designed to incorporate several areas such as skill instruction combined with mental training and/or team building activities. A series of training sessions can be designed and scheduled for a discounted fee.
SMALL GROUP SOFTBALL TRAINING OR MENTAL SKILLS TRAINING
Price: Dependent on number of athletes and length of lesson. Example a one-hour session for 3 athletes would cost each athlete $35.
ASPIRE HIGHER SOFTBALL INDIVIDUAL INSTRUCTIONAL AND CONSULTATION PROGRAMS
INDIVIDUAL ONE ON ONE SOFTBALL TRAINING
Price:  Depends on length of session and location. Instruction available: hitting, slapping, bunting, infield or outfield position play. Cost range $50 to $90/ hour depending on facility location fee. Packages can be arranged for a reduced rate.
INDIVIDUAL MENTAL TRAINING PROGRAMS
Price: $50 One on one training sessions for one hour. Longer sessions available.
Enhance the athlete's performance through understanding and implementation of mental training techniques that high level athlete's use. Topics include: understanding mind body relationship, self-evaluation, goal setting, visualization, relaxation, controlling focus, self-talk, making adjustments, and creating and maintain confidence. The goal is to help the athlete develop techniques to enhance self-confidence and improve performance and enjoyment of the game.
"UNDERSTANDING THE COLLEGE RECRUITING PROCESS, FINDING THE RIGHT COLLEGE FIT"
EDUCATIONAL COLLEGE RECRUITING SEMINAR FOR TEAMS
Price: $200 for a team recruiting seminar or call for price quote on a fund raising event or multiple teams.
Each family will receive a booklet of valuable information to go along with a slide presentation. Price includes templates for team roster, sample individual profile, sample email letters for coaches and players, contact list of college coaches, and recruiting consultation for team coach.
INDIVIDUAL COLLEGE RECRUITING CONSULTATION
Package I – Price: $75 consultation includes:
A. The recruiting booklet along with a one on one family meeting.
B. Sample letters, sample student athlete profile with a template, video advice, contact list for college coaches in surrounding states.
C. Proof readings of letters and profile, advice on communication, schools, visits, and any other questions.
DIRECTOR: Karen Linder, former head softball coach at Ashland University and Kent State University with 33years of head college coaching experience. Coach Linder has been named MAC Coach of the Year four times and has over 800 victories to her name as well as over 125 NFCA scholar athletes. She has directed many youth camps,coaching clinics, and is the founder the KSU Showcase Camp, one of the biggest exposure camps in the mid-west.
CONTACT INFORMATION: klinder@karenlindersoftball.com 330-221- 5197
www.karenlindersoftball.com Call or email to schedule a lesson.
PROFESSIONAL COLLEGE RECRUITING VIDEOS DONE AT AN AFFORDABLE PRICE
Pro Vid 1 Contact Tom Linder at 419-561- 1388 or tllinder@aol.com.