Strategies and activities that improve confidence, performance and team chemistry.
Sessions can be done in person or on zoom.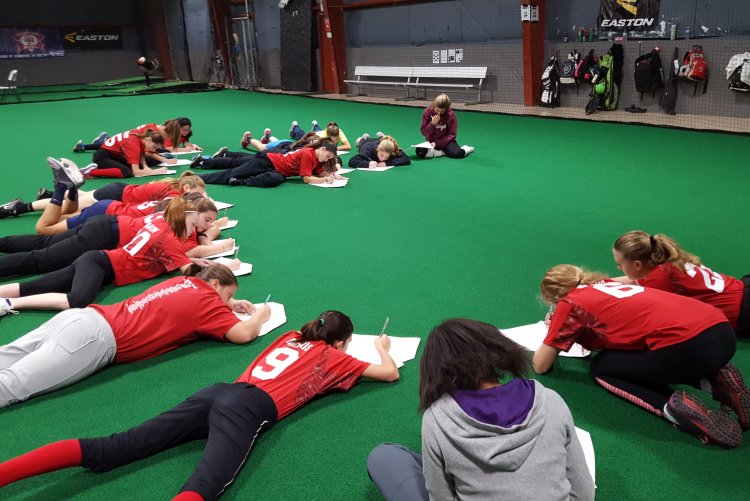 MENTAL TRAINING AND TEAM BUILDING TOPICS/ACTIVITIES – WINNING THE MENTAL GAME
Listen to any athlete or coach that has won a championship and they will tell you the secret to their success is due to mental toughness and team chemistry. Coach Linder will work with your team implementing mental training techniques and team building activities that she has used with her college teams at Kent State and Ashland University to win championships. Coach Linder has a Mental Performance Mastery Coach Certification through Brian Cain, one of the most highly regarded mental coaches in the country. These techniques are used by pro, Olympic, college, and national level athletes to perform at the highest levels.
Mental training and team building programs can be designed to incorporate any of the following topics. The coach can determine the topics they wish to address and the length of the sessions. Training sessions will include interactive discussions and interactive activities.
MENTAL TRAINING TOPICS
SELF EVALUATION
EMOTIONAL STATES
MIND BODY CONNECTION - THOUGHTS, BELIEFS, SUBCONSCIOUS MIND
PLAYING 1 PITCH AT A TIME
FOCUS
ROUTINES
LIVE AS IF – VISION OF WHAT YOU WANT
SELF-TALK
RELAXATION
VISUALIZATION
MENTAL APPROACH TO HITTING
MAKING ADJUSTMENTS
TEAM BUILDING TOPICS
CHARACTERISTICS OF CHAMPIONSHIP TEAMS
TEAM CULTURE - COMMON GOALS
LEADERSHIP
COMMUNICATION ACTIVITIES
BUILDING TRUST
DEALING WITH CONFLICT
SYNERGY
Team chemistry, confidence, leadership, and trust are the difference makers for championship teams. Positive team chemistry is a result of great communication, daily interactions among all team members, and a mutual respect for common goals. Winning magic happens when teams sacrifice the me for the we and then put their trust in the we. Aspire Higher Softball wants to help incorporate those concepts into your team's training to help take your team to the next level.
To schedule a session contact Karen Linder through email at klinder@aspirehighersports.com or by calling or texting 330-221-5197.