Schedule an Instructional Skills Clinic, Team Camp, or Coaching Clinic for your organization or team.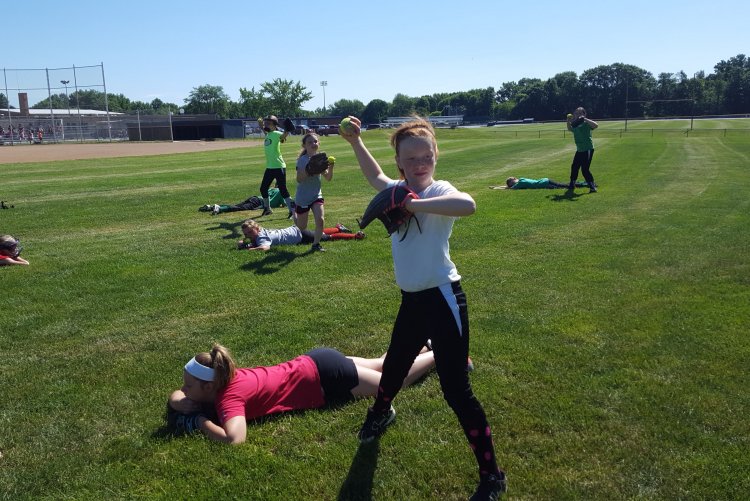 Small Group Instruction - small group instruction with 3 to 6 athletes on your choice of skills. Focus is on
individual softball skill development and/or mental training skills.
Skills Clinic - a two or three hour instructional session that will focus on individual skill development and/or
mental skills strategies to help the athlete improve their individual performance.
Team Camp -a one, two, or three day camp that affords the opportunity to work on both individual skills and team concepts. Mental skills and team building can also be incorporated along with instruction during games.
Youth Coaching Clinics - a 2 to 4 hour training session for coaches and parents with instruction on skill progressions, drills, team concepts, and practice planning for youth organizations and teams. A great way for the new coach or parent to learn how to properly teach the fundamental skills and strategies of the game.
AREAS OF AVAILABLE INSTRUCTION:
Individual
Offensive skills - hitting, bunting, baserunning
Defensive skills - throwing, fielding, position play
Team concepts
Offense - manufacturing runs
Defense - Relays and cuts, bunt defense, run downs
HOST A CAMP OR CLINIC AS A FUND RAISER FOR YOUR TEAM OR ORGANIZATION
Call Karen Linder to set up a fundraising event 330-221-5197 or email at klinder@aspirehighersports.com
Camps and Clinics can be set up with organizations, teams, rec leagues, or prior to tournaments.